Personal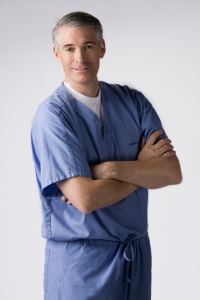 MISSION TRIP TO AFRICA AN EYE-OPENING EXPERIENCE FOR NORTH FLORIDA OPHTHALMOLOGIST
The Lighthouse for Christ Provides Much Needed Eye Care in Mombasa, Kenya Jacksonville (December 2006) This Thanksgiving, instead of feasting on turkey, stuffing, cranberry relish and all the fixings, Dr. Timothy Schneider, of the Schneider Eye Center in Jacksonville Beach and his family, spent their holiday at the Lighthouse for Christ Hospital and Clinic in Mombasa, Kenya. Dr. Schneider has been on previous medical mission trips to Mexico and Haiti, but this was his first trip to Africa.
The Lighthouse For Christ is a non-denominational Christian eye clinic and hospital with a mission to provide eye care for thousands of Africans who otherwise would not have access to care. The facility sees over 26,000 patients, and performs over 2,000 major surgeries, annually. Dr. Schneider is a member on the board of directors for the Lighthouse For Christ, which was founded by a missionary ophthalmologist in 1969. The vision was to provide medical care as a bridge to open people's hearts to the message of Jesus Christ. This was Dr. Schneider's first trip to the Lighthouse, and he was introduced to the eye clinic and hospital which has developed into a well-recognized medical facility where people of all tribes and backgrounds, poor or rich are given very modern eye care. During his time in Africa, Dr. Schneider diagnosed and treated patients with eye diseases that are never seen in the United States. He performed surgeries that he had not performed since his training years at Johns Hopkins Hospital."The situation in Africa is hard for us as Americans to imagine. There are children and adults living with infections and eye disease--- even blindness, who have absolutely no access to modern medicine", said Schneider. "The Lighthouse sees patients at the clinic regardless of their ability to pay. The staff and volunteer physicians not only see patients at the clinic, but also travel to other towns and rural areas to bring care to those unable to physically come to Mombasa".
Dr. Schneider's wife, Erika, an RN, and sons, Hans and Erich helped in the clinic's central supply area, office and pharmacy. "Everyone pitched in." Dr. Schneider continued: "During this time of year, it really hits home how incredibly fortunate we are living where we do and not having to worry about basic needs, including health care. My family and I were very touched by the people of Africa; how happy they are, despite their circumstances. It is a very rewarding and humbling experience to step out of our comfort zone and lend a hand when and where we can".
For more information on the Lighthouse For Christ, visit www.LighthouseForChrist.org